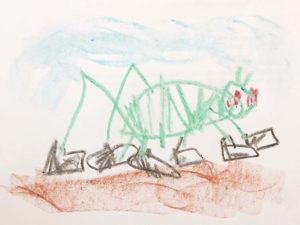 Frankly, it feels like circumstances should always work out well for people who are good. It should always end badly for people who are bad. Agreed?
I'm sitting in a surgical waiting room with a guy at the hospital. His wife started having pains a few days before, and suddenly she's under the knife. We know them from church. The news comes back. She has cancer. As the days and weeks pass, the gravity of her situation becomes clear. The disease becomes increasingly aggressive as she fails to respond to treatments. When she finally qualifies for a trial, that treatment is also ineffective. Finally, hospice arrives. The pain is brutal – of different types for her, her husband, and her young family. The future is unknown. Bewildering. Scary.
I'm called to the scene of a traffic accident. Not an accident, really. A fellow has chosen to become drunk before he collides with an 18-year-old boy who was headed downtown to talk about Jesus. The boy dies. The boy's family fights to make sense of the event. They are numb, angry, grieving through a funeral and a trial. The future is unknown. Bewildering. Scary.
In both cases, the families ran to God with their angry questions and confusion. I daresay they would agree that they have never been as close to God as during their suffering. I've been through that in my own way.
You cannot effectively fight with someone you are not close to. You cannot wrestle from afar. As a believer, my life's traumas force me to confront the Person who I believe upholds the universe by the word of His power (Hebrews 1:3). Who else is there to contend with?
While I hate the process, and cannot fathom why God should use cancer, death or other horrid afflictions to make it so, the undeniable fact is this: A believer's most urgent needs drive her to her knees and closest to her Savior as nothing else can. It's a mystery.
God is greatest to us when the future is unknown. Bewildering. Scary. If we will let Him be.
Today. I can only conclude that if I always land on my feet, I may miss the Treasure found only on my knees.
The Gospel. But we have this treasure [salvation in Christ] in jars of clay, to show that the surpassing power belongs to God and not to us…. For our sake He made Him to be sin who knew no sin, so that in Him we might become the righteousness of God. 2 Corinthians 4:7, 5:21