Lenten Reading Schedule for 2019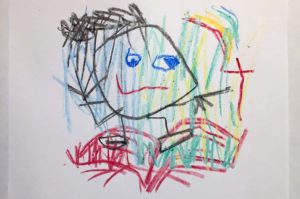 A number of people have used True Stories as bedtime reading, since each selection takes less than five minutes to read.
Whether you formally observe the season of Lent in some way or not, the seven weeks leading up to Resurrection Sunday are a wonderful opportunity to focus on the unmatchable love of God in Christ.
In case you'd like to use True Stories as a devotional during these weeks, I've arranged several of the selections into a schedule for that use. Soli Deo gloria.
Week 1
Wednesday 3/6: Bankrupt
Thursday 3/7: Story Time
Friday 3/8: Meltdown
Sunday 3/9: Blessed are the Pour
Week 2
Monday 3/11: Wonder Island
Tuesday 3/12: Just for You
Wednesday 3/13: Pepper Uppers
Thursday 3/14: Dirty Windows
Friday 3/15: Worth Weighting For
Weekend 3/16: Footprints
Week 3
Monday 3/18: Terrible Twos
Tuesday 3/19: Measure Up
Wednesday 3/20: By Gum
Thursday 3/21: Trash to Treasure
Friday 3/22: Sorry
Weekend 3/23: Pickle Perfect
Week 4
Monday 3/25: Sorry
Tuesday 3/26: Out of Bounds
Wednesday 3/27: Keep Out
Thursday 3/28: You Bet
Friday 3/29: Spellbound
Weekend 3/30: Audio Deo
Week 5
Monday 4/1: Groovy Buttons
Tuesday 4/2: Sweet Jeans
Wednesday 4/3: Bounce
Thursday 4/4: Gi Whiz
Friday 4/5: Pain and Promise
Weekend 4/6: Only 3 More Strikes
Week 6
Monday 4/8: Me, Myself, and I
Tuesday 4/9: My Majesty
Wednesday 4/10: Mine
Thursday 4/11: The No-Snow Snowman
Friday 4/12: Awake
Weekend 4/13: The Winning Laugh
Week 7
Monday 4/15: Same Day Delivery
Tuesday 4/16: Sweet Jeans
Wednesday 4/17: What a Bother
Thursday 4/18: The Chevy Chase
Friday 4/19: The Long Haul
Weekend 4/20: He is Missing
True Stories to Remind You of Heaven When Life Hurts Like Hell is available on Amazon in paperback, Kindle, or Kindle Unlimited. In Fort Worth, copies are available at a discounted rate at Leaves, 120 St. Louis Ave.