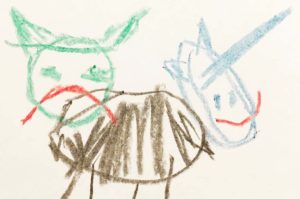 It's not that I'm disappointed when things change. The problem is when they don't change into what I expected.
We and the world thrive on change, as long the changes are pleasant and satisfying to our current circumstances. Change is a part of growth – and that's why we should also embrace the changes Jesus makes in our lives, even when it throws us off course, dashes our expectations, and rocks our world.
Jesus came to rock our world. He came to destroy our love affair with loose change in order to satisfy us with true riches. The wages of our sin are full of decay, but the life He offers is everlasting.
It's tempting to kick against the changes we don't expect – the ones we don't design into our own lives. Acknowledging that Jesus knows more than we do about our good is the essence of humility and worship. Perhaps we weren't bowing to the Savior in our old ways. Perhaps a change was more necessary than we realized.
Today. What unpleasant changes have you encountered lately? What could Jesus be telling you about things you might hold dearer than Him? What gold are you possibly rejecting in order to cling to your loose change?
The Gospel. From that time Jesus began to preach, saying, "Repent [change], for the kingdom of heaven is at hand." Matthew 4:17